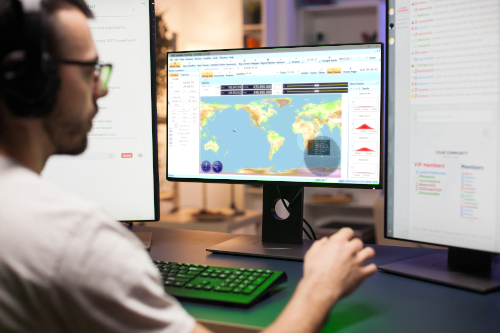 Using a contact logging software is important for amateur radio operators as it allows them to keep a record of their contacts with other radio operators. This record can be useful for a variety of reasons, such as:
Confirming QSOs (contacts): Logging software allows you to confirm that you have made a contact with a particular station, which is important for contests and awards.

QSL Cards: Logging software helps to manage QSL cards that

confirm a contact, making it easier to send and receive them.

Tracking Progress: You can track your progress on specific modes, bands, or DXCC entities, for example, tracking how many contacts you have made with different countries, states or provinces.

Backup: You can keep a backup of your log and restore it in case of a computer crash, theft, or other disaster.

Information for Others: Your log is a valuable source of information for other operators who want to confirm contacts, check your information, or learn more about what you do.
When it comes to choosing the best logging software for you, it depends on your personal preferences, operating style, and budget. There are numerous logging software available, both free and paid. Some popular options are:
Overall, the best logging software for you depends on your specific needs, so it is a good idea to try out a few different options before deciding on one.